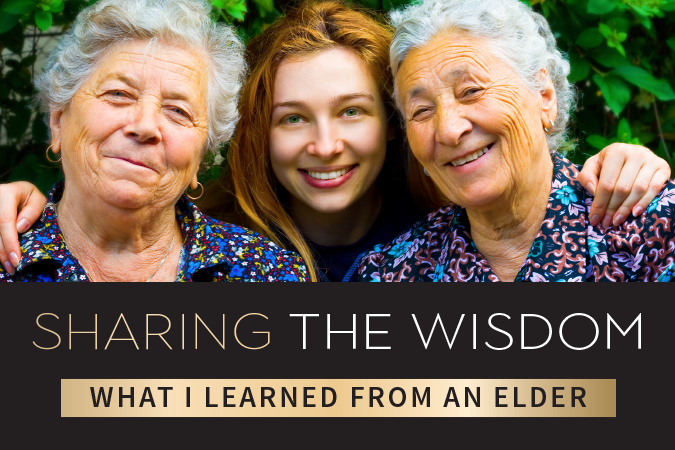 Were You Praying for an End to the War?
Shared by: Jayne Ragasa-Mondoy I asked [my mother], "Were you praying for an end to the war?" "We hoped for that outcome," she replied. "But what we prayed for was for the United States, our allies, and even our enemies of war to be open to receive God's grace. We also prayed for an increase of grace in all Christians, especially our military and political leaders. "To this day," she continued, "I try to live my life 'worthy of the promises of Christ.' Then, inspired by our Blessed Mother, I pray for the world to be open to receive and increase in God's grace. Then hold on to our faith in Jesus, knowing that he always gives us what we need." Read the rest of Jayne Ragasa-Mondoy's reflection,
Sharing the Wisdom: Lessons from Mom on War, Peace, and Prayer
.
Talking to Animals Shared by: Marina Berzins McCoy One of the most influential aspects of my grandfather's wisdom was not what he said but how he modeled a way of relating to the natural world. My grandfather talked to animals. Out loud. For example, if a woodchuck was digging up some plant in his garden,…
VIEW THIS STORY