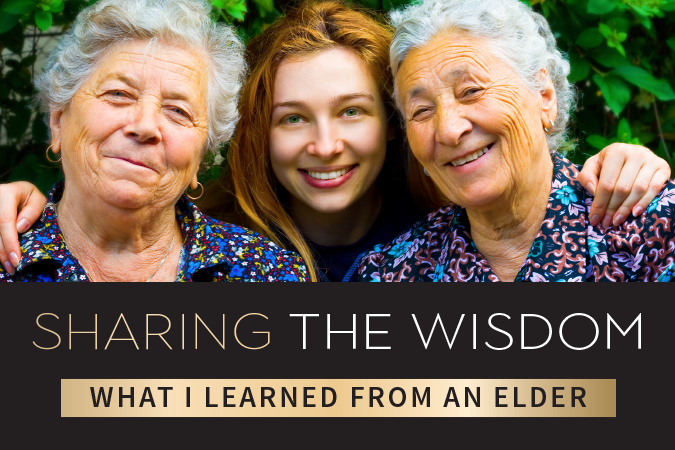 Sharing Candy
Shared by: Barb Gilman
My aunt Jean taught me to enjoy my food. She had a bout with cancer that took away her sense of smell and taste many years ago, and because of her stroke, she wasn't the neatest eater. But that didn't stop us from bringing her a bag of candy—Hershey's miniatures were her favorite—whenever we would visit. Aunt Jean's eyes would twinkle, and she was delighted with the treats, even though she couldn't taste them. At our last visit with her before she died, Aunt Jean enjoyed sharing one of the miniatures with us. For my aunt Jean, enjoying food was not about savoring the taste of things, but enjoying the company of those she shared her food with.
Read the rest of Barb Gilman's reflection, Sharing the Wisdom: Wisdom from My Aunts.
Talking to Animals Shared by: Marina Berzins McCoy One of the most influential aspects of my grandfather's wisdom was not what he said but how he modeled a way of relating to the natural world. My grandfather talked to animals. Out loud. For example, if a woodchuck was digging up some plant in his garden,…
VIEW THIS STORY