After 25 years in the priesthood, Fr. Patrick Render was given time for a sabbatical to discern the future direction for his life. He shares some of the wisdom he gained during that time.
I remember one of the counselors said to me, you know, I thought I had worked through a lot of issues in my life earlier, at earlier stages in my life. And he said to me, 'You know, it's sort of like a helix. That there's an issue in your life that you've experienced, that you've process at one point, and you move along in your journey, but you go back through it again at a different stage in your life, at a different time in your life. And you have to reprocess all that again from where you are now, and draw out of them something new and something different that you take with you now that you couldn't have done when you were twenty-four.' And I see it now with people approaching death, who go back and they worry about mistakes that they've made earlier in life. Did I really confess that? Did I really, was I really sorry? Did I really tell the whole truth? Did I really change, or did I just keep doing being the same? And all that anxiety about facing God with the possibility that I haven't done it right. You know, that's the patience of God. You may make stupid choices, you may make mistakes, you may fall on your face. But the parent who never gives up on the kid is the God who never gives up on us.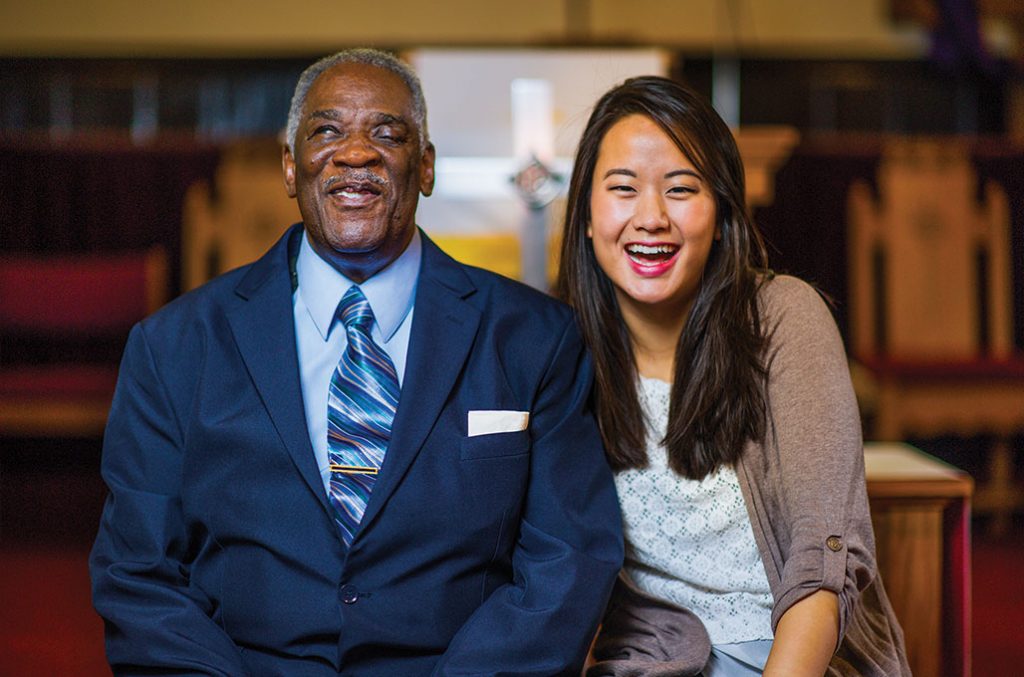 Earl Frost discovered his talent for music thanks to the support that others showed in him. In this audio clip, he shares what he has learned about faith.
VIEW THIS STORY