Irish artist Margaret Irwin West believes that hope is like the sun: even if you can't see it, it's always there. In this audio clip, she discusses what inspires her artwork.
A lot of my work is based on prehistoric sites and things like that, and also on early Christian sites. And we have a very important one near us on an island called High Island, which is where monks in the Celtic tradition had a little ministry on a hollow on the island. And they were only there from about the sixth or seventh century to the tenth century, but the ruins are still there, and it's very interesting. I've done a lot of drawing and making etchings out there. There's an incredible sense of peace there, and one of my pieces is about the chapel that was, one end was completely in ruin. But the sun would come through the door. It was roofless at the other end, the gable end. So, I've done a very big etching of that, and I call it "Hope" because the sun is coming through this ruin, and you just are there with this sense of peace and all is right in the world. You know that you just want to be there and you feel better because you're there. And so I like to do things and give them titles that will make people think of something else, that there has been an interference by humanity in the landscape that shows that people are always moving forward, that they are working at establishing a future in their minds and in what they do.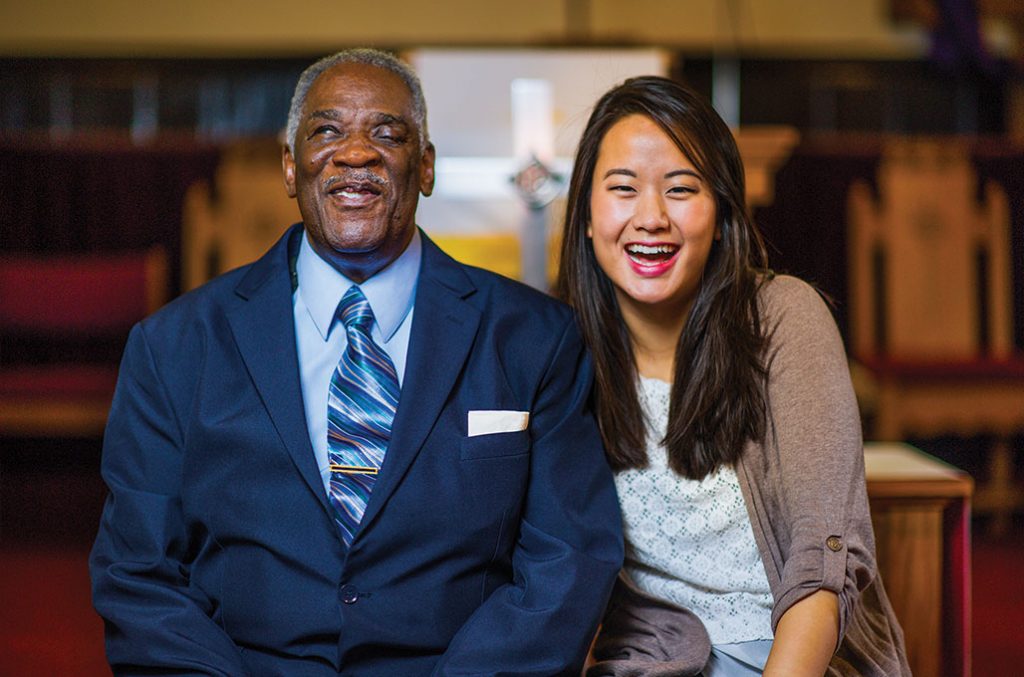 Earl Frost discovered his talent for music thanks to the support that others showed in him. In this audio clip, he shares what he has learned about faith.
VIEW THIS STORY