With the help of parishioners and the local business community in Los Angeles, Greg Boyle has worked to build Homeboy Industries into one of the largest, most comprehensive, and most successful gang intervention, rehabilitation, and reentry programs in the United States. In this audio clip, he discusses God's loving mercy.
[Greg Boyle, SJ] I think this place reminds you that we need a better God than the one we have, you know? Sometimes we settle for this lesser God, this partial God, this puny God, this more realistic God, than the God we actually have. But these folks remind you of the God who we actually have.
[Interviewer] How so?
[Greg Boyle, SJ] Well, you know, because you've got people who are a whole lot more than the worse things they've ever done. And that God looks at them and says, 'You're kin and you belong to me.' Now society doesn't say that, and people who are God-fearing and claim God will kind of think that God draws lines when it comes to these folks. And that's not true. So we're always doing battle with the God we've created in our own image, the God who wants to be exalted and distant and far and praised even, when we've got a God who wants to be close and intimate and hold us and be tender. So, that's kind of important to me. And I've learned that here in this place, a community of tenderness. This is a place that will remind you that the highest form of spiritual maturity is tenderness. And the folks who will remind you and teach you how to be tender and kind and gentle aren't the kind and the gentle. It's usually the people who test those things in you. And so, that's what happens around this place, I think.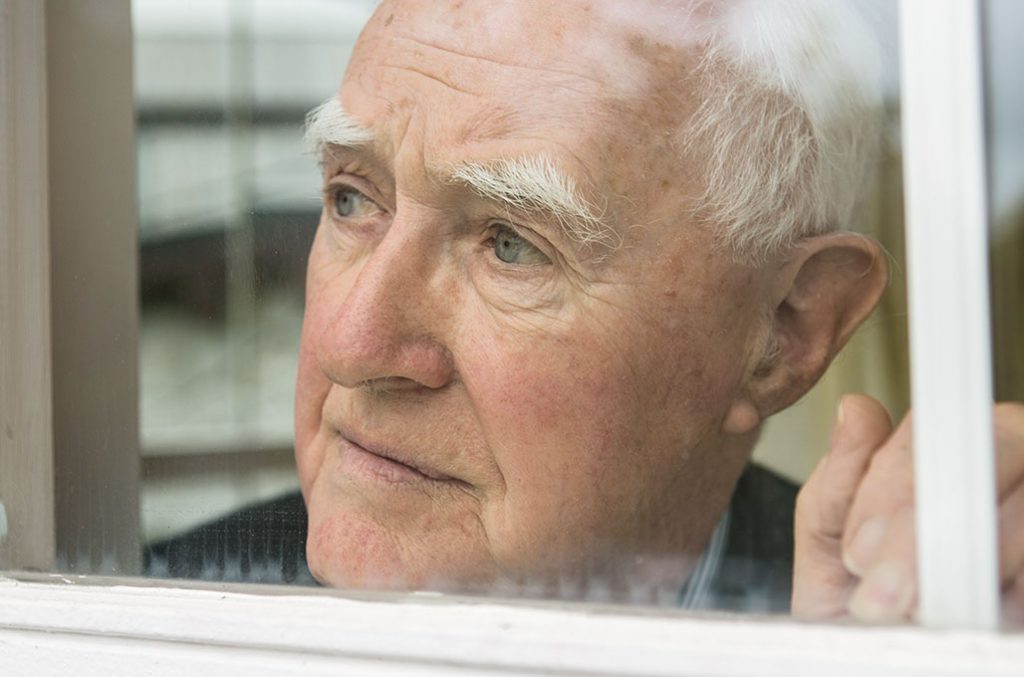 Desmond O'Grady is a Jesuit priest who served in many prominent positions throughout Ireland. He was recently diagnosed with Alzheimer's. He shares what living with the disease has taught him and how it has changed the way he lives life. [Interviewer] And that's the great thing about being open about it. You know, once it's…
VIEW THIS STORY